Volvo XC90 is well renowned for its unique features from any other brands in the automotive industry and one of the important cars in the 7 seater cars category. The features included in this Volvo SUV along with amazing driving performance are safety, family-friendliness, which are barely found in any other brands. Though more and more brands are making their mark every day, Volvo XC90 has still remained capable to have a good hold on its customers compared to other Volvo SUV. The favoring strategy making this happen is arguably advanced performance.
Volvo XC90 was launched in the year of 2003. Over time there were many drastic advancements incorporated in the new versions of Volvo car. We can see two versions of Volvo XC90, which are 3.2 and v8. The 3.2 version is a trail model, carries a 3.2-liter inline six-cylinder engine. Though there is a slight discrepancy with V8's mileage it provides an ultimate acceleration with 60 mph within 7.6 seconds. Volvo Version V8 comes with seven passenger seating unlike version 3.2, which is a five passenger seater. The entertainment system in Volvo XC90 can be treated as a major point, which is of dual screens and can also find an interior air quality system. One of the distinguishing features of V8 from version 3.2 is ultra-luxurious executive package.
Now speaking of very interesting attributes, Volvo V8 has an awesome BLIS, (Blind Spot Information System), it monitors images, which is placed in the side mirrors, and then warns the Volvo SUV driver through an indicator light. This is done normally when another vehicle move into its BS (BLIND SPOT).
So if you are looking for a 7 seater car which meets your anticipations as well as makes you feel overwhelmed, Volvo XC90 would be the best choice. No doubt, you will be experiencing a smooth drive which is luxurious as well as secured. This winning combination makes this Volvo car always maintain its top ranking. The solidity and the level of safety will make you definitely feel great.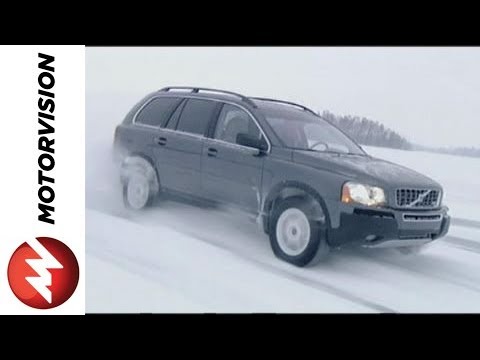 The true reason behind XC90's success as a 7 seater car is its restyling in its new generation. The restyling of XC90, like revised interior and a make over of front and rear has given it a stunning look. New generation of these cars were indeed made to undergo improvement in some key factors like fuel efficiency, and its weight. Start-stop technology was a strategy which was used by Volvo engineers to improve the fuel efficiency drastically. This vehicle features a wider third row seat.
Another appreciating feature is Volvo XC90 has a front end which is exclusively designed to absorb head-on impacts. The crumple zone of the frontal structure in this Volvo 7 seater brings a determined position for the engine during head-on impact.
Current Volvo XC90 costs you $35,865 – $45,207, which is rather more cost-effective than any other premium brands of cars. In this competitive world very usual thing seem among these competitors is that, more effort is spent on grabbing customer's attention by eluding them with attractive offers. But it would be really advisable if 7 seat car manufacturers focus more on performance instead of any other gimmicks. Apparently we can say that Volvo XC90 has focused more on its performance, as a result we can see an ultimate brand.
The 7 Seater Cars - Volvo XC90

,
You Should Also Ride These..